It's an omnibus.
It's a book containing several stories previously published separately.

An omnibus. Think big, thick book. It's sometimes called a trade bind-up.
The kids at Kent School are having some reading fun with three omnibus books...
Tashi,
written by Anna and Barbara Fienberg
Published in Australia
Tashi, the young hero who stands his ground. We also have a pictures book about Tashi.
Tales From the Odyssey,
written for a younger audience
by Mary Pope Osborne (Magic Treehouse)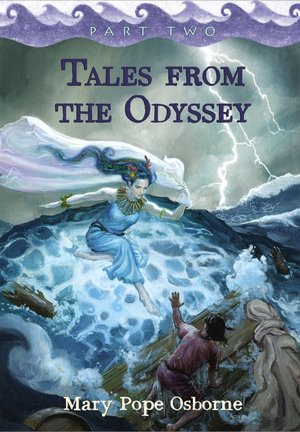 The Rover Adventures,
written by Roddy Doyle
A collection of funny dog stories.
When our young readers finish one book in the series there is no waiting for the next book when reading an omnibus. Nice idea.
What are you reading?
Mrs. Dumas