Dav Pilkey

is one funny guy.
In fact he rates his books as
EG or Extremely Goofy.
The students in Mrs. Cardinal's class would know this because they have been reading books by Dav Pilkey and enjoying the fun of this humorous writer. Whether it is Dogzilla, Kat Kong, Dragon, or Ricky Ricotta's Mighty Robot, every book he writes makes us chuckle. He is a favourite author of kids at Kent School. His books truly fly off the shelf.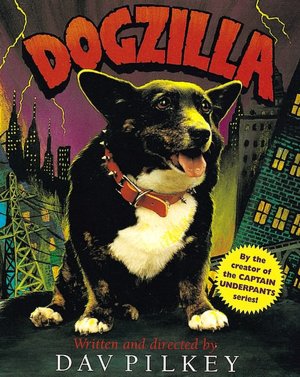 If you like dogs, try reading his very funny book
Dog Breath.
What have you been reading?
Mrs. Dumas